Types of Mechanical Seals for Centrifugal Pumps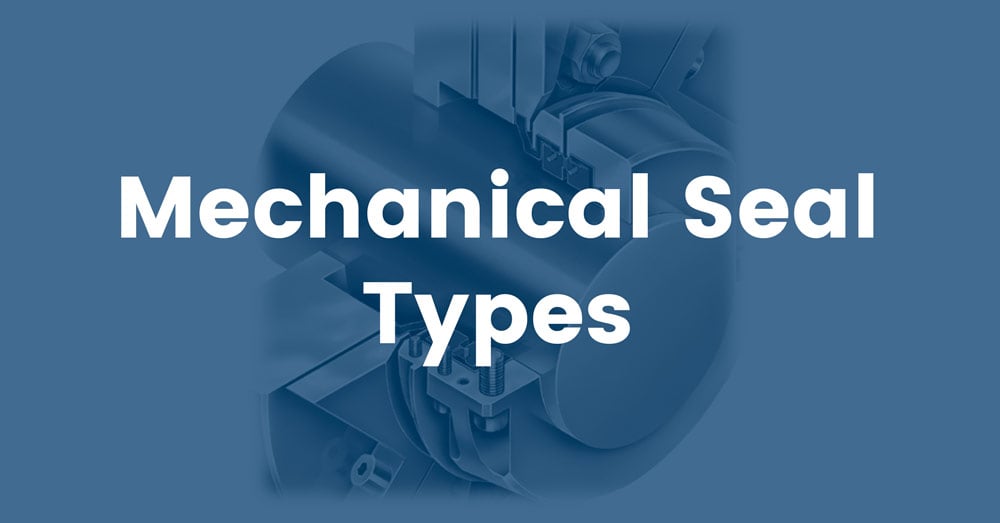 Centrifugal pumps are one of the most extensively used pumps in municipal and complex industrial applications. However, a proper sealing arrangement is imperative for these pumps to prevent fluid leakage and protect the pump's inside from contaminants in the atmosphere. Mechanical seals are preferred for sealing the pump as they require less maintenance and are much more durable than packing seals.
There are a variety of options in the market when it comes to mechanical seal systems. Before illustrating the types of mechanical seals for centrifugal pumps, here are four key considerations when choosing the appropriate seal system.
Key Considerations
Consider the type of fluid that will be pumped and how it will affect the seal system design—factors such as lubricity, volatility, corrosive properties, and cleanliness matter the most.

Make a choice depending on the pressure exerted on the seal face. For instance, unbalanced seals are suitable for low-pressure applications, while balanced seals are appropriate in high-pressure conditions.

Temperature considerations will help determine whether you need to choose a pump with heat-sensitive components. For example, balanced seals sustain high temperatures better than their unbalanced counterparts.

Address operational and environmental safety concerns. Choose a system that helps maintain adherence to emission standards and ensures a safe work environment.
Types of Mechanical Seals for Centrifugal Pumps
Component Seals
These types of mechanical seals are typically low in cost and used for more generalized purposes. However, installing and adjusting standard component seals is time-consuming and requires a fair amount of operational skills. In addition, as they are composed of separate dynamic and stationary components, incorrect installation remains the major cause of errors.
Cartridge Seals
Cartridge type mechanical seals are easy to install and ensure high performance. They are a one-piece unit incorporating all sealing components into a single assembly. Cartridge seals provide substantial maintenance advantages compared to other seal types while reducing installation time and the risk of assembly errors.
Pusher Seals and Non-pusher Seals
Pusher seals rotate along the shaft or sleeve to maintain contact with the faces of the seal to reduce wearing and wobbling caused by any misalignment. They are less expensive and come in different sizes and designs. The only drawback is that the elastomer is subject to wear. Non-pusher type seals maintain contact with the faces without rotating axially. They function under low temperatures and high pressures. However, the bellows used in these seals must be replaced frequently to work in corrosive environments.
Balanced Seals and Unbalanced Seals
Balanced mechanical seals work at high operational pressures while generating lesser heat. They are suitable for handling low lubrication liquids and high vapor pressure. Balanced seals increase seal life by reducing the closing force. Unbalanced mechanical seals are a more economical alternative that works for low/medium pressure applications. They are highly stable and still work in conditions where there are vibrations, shaft misalignments, or fluid cavitations.
Ask a Mechanical Seal Expert at Hayes Pump
As Northeast America's largest pump distributor, Hayes Pump brings extensive experience and expertise to help optimize the performance of your pump and fluid systems. Our factory-trained parts department can assist you in selecting the correct replacement parts for your centrifugal pump and protect your investment.