What Makes Sandpiper Pumps Best for Heavy Duty Applications?
Sandpiper Pumps continue to be the workhorse heavy duty pump of choice for a growing number of applications. As more and more competitors entering the diaphragm pump business, aodd pumps are becoming the first choice in many plants.
Some of the key advantages Sandpiper Pumps carry over competitors includes:
ESADS+Plus Air Drive System - GUARANTEED no-stalling performance, eliminating the need to choose among technologies for different operating conditions.
Unsurpassed Innovation -Sandpiper provided the first BOLTED AODD pump design (51 years ago) that continues to provide service life in excess of service intensive V-band designs.
5 Year Warranty , Non-Stalling Air Valve Performance Guarantee, and Diaphragm Connecting Rod Guarantee.
Sandpiper Pumps Operate Differently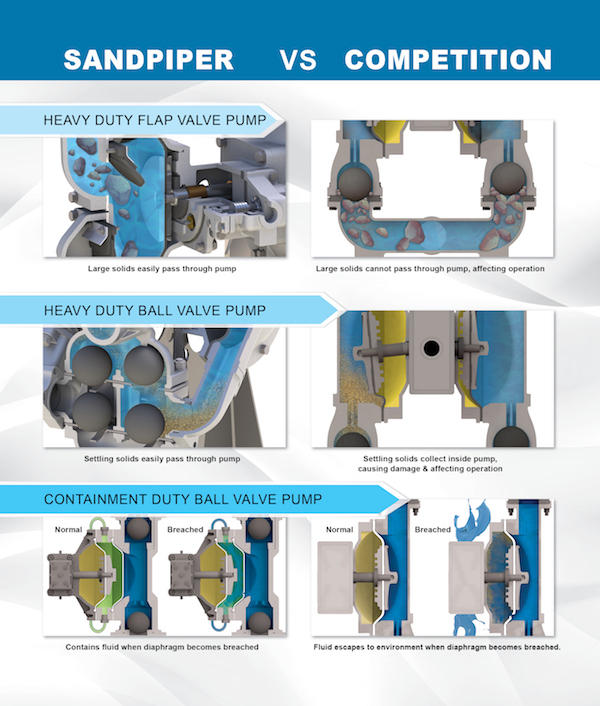 Read more about Sandpiper Pumps and let Hayes Pump assist with your selection.