Pump Bearing Types Explained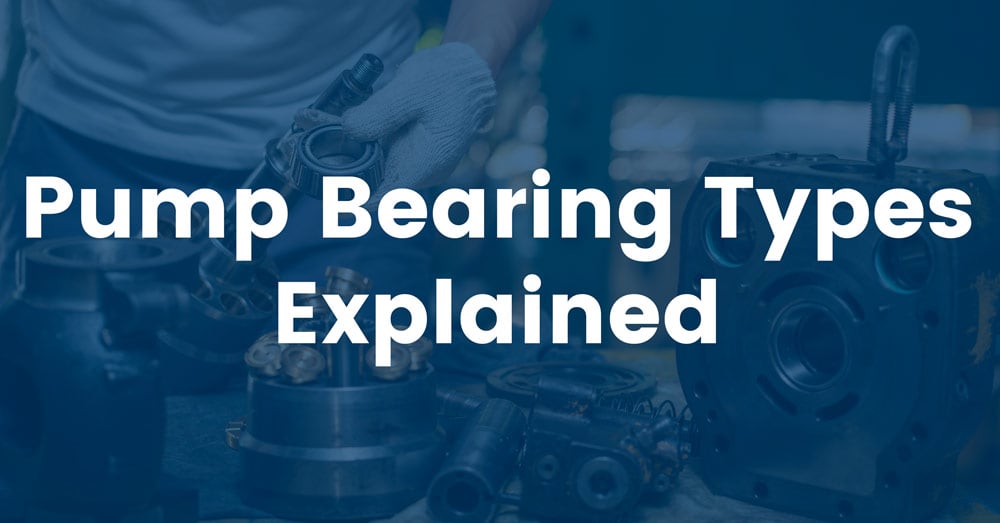 Pump bearings are components that enable rotation within pumps under load. Therefore, a good bearing is essential for the pump to function correctly. However, 'pump bearing' is a broad term, encompassing different types of bearings that we use today. In addition, pump bearings are also classified based on the kind of load they can support.
While several bearing types are available, some of the common ones you will find in pumps include single row deep groove, double row angular contact, and universally matchable single row angular contact bearings.
Let's review each of them and understand their design characteristics and working principle.
Single Row Deep Groove Pump Bearings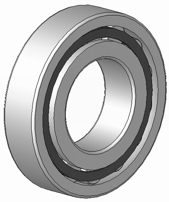 Single row deep groove bearings are the most widely used bearings within the pump industry mostly due to their mechanical advantages and manufacturing simplicity.
It is easy to identify these types of bearings based on their construction. They feature an outer and an inner ring sandwiching a set of steel balls and cages. Single row deep groove bearings are non-separable and can be fitted with additional modifications like a dust seal or oil seal to broaden their applications in pumps that carry different types of fluids.
These bearings are primarily used to bear radial loads. However, they are also capable of withstanding axial loads.
Advantages:
Ability to perform at high RPMs
Can withstand both axial (which can be increased with larger radial clearance) and radial loads
Low coefficient of friction
Low-cost manufacturing
Disadvantages:
Low impact load capacity
Radial size can be larger compared to sliding bearings
Double Row Angular Contact Pump Bearings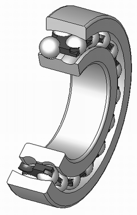 A double row angular contact bearing comes with two rows of steel balls arranged adjacent to each other. The advantage of such a design is that the bearing can withstand both axial and radial loads from both faces.
Another key benefit is that a double row angular contact bearing is a direct replacement for having two single row angular contact bearings placed together (which is often the preferred arrangement for single row angular contact). Therefore, there is an economic benefit to it.
Advantages:
Can withstand both high axial and radial loads simultaneously
Economically and spatially more viable instead of two single row angular contact bearing
Low running noise
Accommodates tilting movements without damage or wear
Disadvantages:
Installation requires more precision
Low impact load capacity
Universally Matchable Single Row Angular Contact Bearings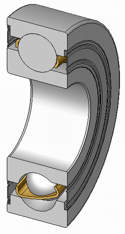 This type of bearing can handle high axial load in one direction. A universally matchable single row angular contact bearing consists of one high and one low shoulder, which enables the bearing to accommodate a large number of steel balls. Usually, these bearings are used in pairs to offset radial loads that often lead to unnecessary axial loads.
Advantages:
Very high axial load (in one direction) bearing capacity
Can handle rapid acceleration and deceleration
Universally matchable against a second bearing
Easy installation with no need for internal cleared or preload adjustment
Disadvantages:
Complicated bearing housing design
High initial cost
Looking for the Right Bearings for Your Pump?
Choosing the correct bearing for your pump is critical to ensure long working life and hassle-free pump operation. As an ITT Goulds Authorized Center for the Northeast, Hayes Pump offers complete kits and individual pump parts, including bearings, sleeves, seals, and more. In addition, our professionally trained technicians are always available to assist you with all kinds of service.
Need Assistance With Your Pump Maintenance?