New Web Site and Social Media for Hayes Pump
Hayes Pump has launched a new web site to better serve our customers, principals and vendors. Our new site features enhanced product information from our manufacturers, an easy way to request information and quotes, and more.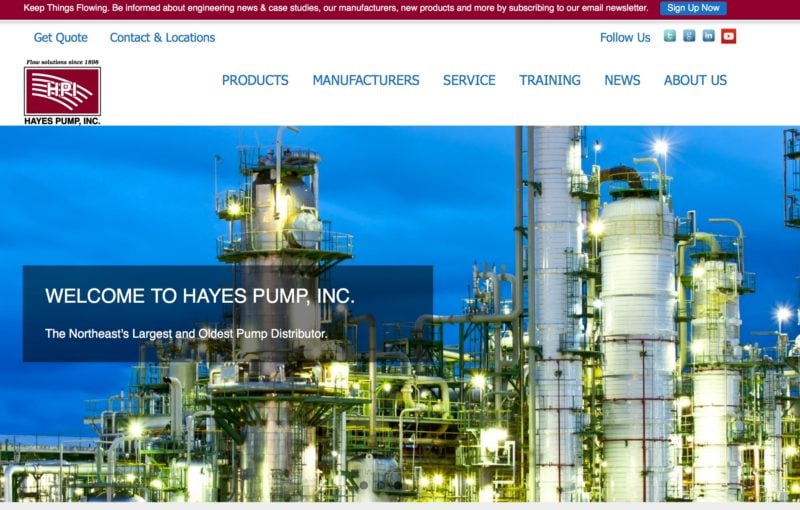 And if you are looking for us on social media, you can find us now on the major sites.
Follow us on Linked In. We will be sharing all the latest business news related to Hayes Pump here, as well as selected news from the pumping industry in general.

Subscribe to our You Tube Channel. You will receive all of the latest videos about pumps from us as well as from each of our manufacturers.

Connect with us on Google Plus. We will be actively sharing news here.
Follow us on Twitter as well. Here you will get our latest updates in short form of course.
Check it all out. And let us know what you think.